California Penal Code Section 136.1 PC: Intimidating A Witness Or Victim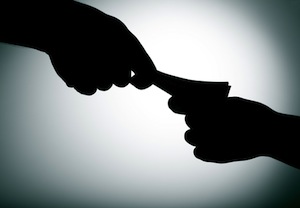 1. Definition and Elements of the Crime
Discouraging a witness or victim from reporting a crime or from testifying about a crime is itself a serious criminal offense under California Penal Code Section 136.1 PC.
In order to prove an allegation of Intimidating a Witness or Victim, a prosecutor must be able to establish the following elements:
That a person knowingly and maliciously
Prevented or dissuaded, or attempted to prevent or dissuade
A victim or witness from

Appearing at or testifying during a legal proceeding
Reporting a crime to authorities
Assisting in the prosecution of a crime
OR assisting in the arrest process
Someone is a victim if there is reason to believe that a federal or state crime was committed or was attempted against him or her.
It does not matter if the defendant was successful in preventing or discouraging the victim or witness, the attempt to intimidate the victim or witness is enough for the defendant to be held criminally liable under Penal Code 136.1 PC.
It also does not matter if no one was actually injured or intimidated as a result of the defendant's attempts to prevent a victim or witness from coming forward or cooperating with authorities.
2. Examples
A man has non-consensual sex with a woman he met at a bar and is afraid that she will file a report with the local police and he will charged with a Sex Crime, specifically Forcible Rape under California Penal Code Section 261(a)(2). He approaches the woman and offers to pay her a large sum of money if she agrees not to report him to authorities. This man would be guilty of Dissuading a Victim under California Penal Code Section 136.1 PC, as he attempted to prevent her, a victim, from reporting a crime.
However, in another example a witness is set to testify in a trial involving a large-scale Identity Theft ring run by a notorious organized crime syndicate. The witness is not aware that this particular group has a history of going after witnesses who testify against them. The witness' friend is aware of this reputation, and desperately tries to warn his friend about the dangers of testifying against this particular organization. This friend would not be guilty of Intimidating a Witness, because his actions came from a genuine concern for his friend's wellbeing, and were not made maliciously as required by the statute.
3. Related Offenses
Related offenses include:
Criminal Threats - California Penal Code Section 422 PC
Bribery of a Witness Regarding Testimony – California Penal Code Section 137(a) PC
Bribery of a Witness Regarding Trial Attendance - California Penal Code Section 138(a) PC
4. Defenses to Intimidating a Witness or Victim Charges
As in the example above, if someone unintentionally puts a victim or witness in fear by their statements or actions, that person would not be guilty of a crime and would have a legitimate Accident Defense, as they did not realize the effect their words would have.
Additionally, this is an offense in which there may be False Accusations made that someone tried to prevent or dissuade another from testifying or reporting a crime.
5. Penalties
Intimidating a Witness or Victim is a "wobbler" offense, meaning that it can be filed as either a felony or a misdemeanor, depending on the facts of the case and the criminal history of the defendant.
However, if any of the following factors exist, the charge must always be filed as a felony:
If the intimidation was part of a greater Conspiracy
If the intimidation involved using or threatening violence against someone
If the defendant has previously been convicted of intimidating a victim or witness
OR where the defendant was hired by someone else to commit the crime.
If filed as a misdemeanor, Intimidating a Witness or Victim can carry a sentence of up to a year in jail and up to a $1,000 fine plus penalties and assessments. In addition, there would be a ten-year ban on the defendant's ability to own or purchase a gun.
If charged as a felony, the defendant could face four years in prison, substantial fines, and a lifetime restriction from owning or purchasing guns.
6. Criminal Defense for Intimidating a Witness or Victim Cases
If you or someone you know has been accused of Intimidating a Victim or Witness, it is critical that you consult with an experienced Los Angeles Criminal Defense Attorney right away. As a former Deputy District Attorney with over 14 years of prosecutorial experience, Los Angeles Criminal Defense Attorney Michael Kraut has handled matters of this nature from a prosecutorial and defense perspective and is able to effectively fight these charges on behalf of his clients. Mr. Kraut has maintained important relationships with law enforcement and prosecutors and is highly respected throughout the court system.
For more information about Intimidating a Witness or Victim, and to schedule your free consultation, contact Los Angeles Criminal Defense Attorney Michael Kraut at the Kraut Law Group located at 6255 Sunset Boulevard, Suite 1520, Los Angeles, CA 90028. Mr. Kraut can be reached 24/7 at 888-334-6344 or 323-464-6453.