California Penal Code Section 135 PC: Destroying Or Concealing Evidence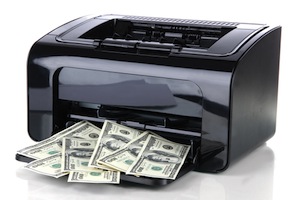 1. Definition and Elements of the Crime
The first impulse of many people who find themselves under suspicion of a crime is to get rid of any and all incriminating evidence. Getting rid of evidence can range from throwing a murder weapon into a lake to deleting incriminating files from a computer's hard drive in a major fraud case.
However, the act of Destroying or Concealing Evidence is itself a crime that may be prosecuted under California Penal Code Section 135 PC.
Destroying or Concealing Evidence requires a prosecutor to prove the following elements:
That a person intentionally and knowingly destroyed or concealed
Any type of evidence
During a legal proceeding or investigation.
To be convicted of Destroying or Concealing Evidence, the defendant must know that the items in question are going to be used as evidence. For example, businesses regularly destroy records after a certain period of time. If records are destroyed that later would be useful in an investigation, the person who destroyed them is not criminally liable because they did not know this material would be used as evidence when they were destroyed.
Additionally, the destruction must be intentional. If records or documents are accidentally destroyed because of water damage or something similar, there would be no crime.
"Legal proceedings," as defined in the statute, can include criminal trials, civil trials, and ongoing police investigations.
2. Examples
A man learns that he is under investigation for Check Fraud pursuant to California Penal Code Section 476 PC. He operates a fake check manufacturing operation out of his garage, which involves a printing press and computer files regarding his activities. To keep investigators from discovering any incriminating evidence, the man deletes all files from his computer and conceals the printing equipment in an offsite location. In addition to any criminal charges that could result from the check fraud, this man would also be criminally liable for Destroying and Concealing Evidence under California Penal Code 135 PC.
The item destroyed or concealed must be connected to an ongoing legal proceeding or investigation. If an investigation has not yet begun, destroying evidence would not violate Penal Code 135 PC. For example, a man commits Homicide in violation of California Penal Code 187 PC by stabbing his wife to death. Immediately after doing so, he takes the bloody knife and throws it off of a bridge. This man is not guilty of Destroying or Concealing Evidence because there was no legal proceeding or investigation at the time he disposed of the knife.
3. Related Offenses
Related offenses include:
4. Defenses to Destroying or Concealing Evidence Charges
If a person did not realize that the material or items he or she destroyed were connected to a legal proceeding or investigation, there would be a legitimate Mistake of Fact defense.
In addition, someone may be placed in a situation in which they are forced to destroy or conceal evidence by another because that other person has threatened harm or violence if they do not destroy or conceal something. In this situation, there would be a valid Duress defense.
5. Penalties
Destroying or Concealing Evidence is a misdemeanor offense that can be punished by up to six months in jail and a fine of $1000.
6. Criminal Defense for Destroying or Concealing Evidence Cases
If you have been accused of Destroying or Concealing Evidence, it is important that you speak with an experienced Los Angeles Criminal Defense Attorney at once. Potential evidence may have been destroyed inadvertently or innocently, and an effective Los Angeles Criminal Defense Attorney may be able to intervene before charges have been filed. Los Angeles Criminal Defense Attorney Michael Kraut is a former Deputy District Attorney with over 14 years of prosecutorial experience who has established key relationships among prosecutors and law enforcement. In many instances Mr. Kraut has been able to intervene before cases have been filed in order to get charges significantly reduced and even dropped completely.
For more information about Destroying or Concealing Evidence, and to schedule your free consultation, contact Los Angeles Criminal Defense Attorney Michael Kraut at the Kraut Law Group located at 6255 Sunset Boulevard, Suite 1520, Los Angeles, CA 90028. Mr. Kraut can be reached 24/7 at 888-334-6344 or 323-464-6453.