California Health and Safety Code Section 11352 HSC: Sale Or Transportation Of A Controlled Substance
1. Definition and Elements of the Crime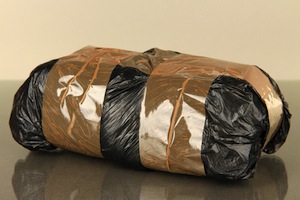 The California legislature has recognized that selling drugs to others is a much more serious crime than merely possessing or using illicit narcotics. As a result, the sale or transportation of a controlled substance is a felony offense under California Health & Safety Code Section 11352 HSC that can lead to severe penalties for those convicted.
In order to prove that a defendant is guilty of sale or transportation of a controlled substance, a prosecutor must be able to establish the following:
The defendant sold, furnished, administered, gave away, transported or imported into California a controlled substance
The defendant knew of its presence
The defendant knew of the substance's nature or character as a controlled substance
AND the controlled substance was in a usable amount
A person transports a controlled substance if he or she carries or moves it from one location to another, even if the distance is short. Transportation does not require an intent to sell or distribute and also does not required personal possession of the drug by the defendant.
2. Related Offenses
Similar offenses include the following:
Possession, Sales and Transportation of Methamphetamines – California Health & Safety Code Section 11377, 11378 and 11379 HSC
3. Examples
A man owns a truck and is asked by his friend to assist in a drug deal. The man is paid to move several kilograms of packaged cocaine from one city to another. The man neither buys nor sells the cocaine, but is paid for transportation services. The man could be prosecuted for transporting a controlled substance pursuant to California Health & Safety Code Section 11352 HSC even though he was not directly involved in a drug sale. Merely transporting drugs for sale is enough to violate the statute.
In a similar example, the truck driver is contracted to transport materials for an associate, however he is told that what he is transporting is furniture. In fact, the drugs are hidden within the furniture and the driver has no knowledge of this. The driver would not be guilty of transporting a controlled substance as long as he legitimately lacked lacked knowledge of the drug's presence in his vehicle.
4. Defenses to Sale or Transportation of a Controlled Substance
Law enforcement agencies often rely on undercover agents to catch people selling drugs in sting operations. If the undercover officer is too aggressive in his or her tactics or otherwise pushes a defendant into committing a criminal action that he or she would not normally commit, there may be a strong entrapment defense.
In addition, there may be circumstances where the pertinent evidence was discovered illegally by law enforcement as the result of an improper search and/or seizure. In these cases, the defendant may challenge the admissibility of the evidence through a probable cause motion. If successful, the case may ultimately be thrown out.
5. Penalties
Sale or transportation of a controlled substance is a felony that is punishable by up to five years in prison and a $20,000 fine. If the defendant transported drugs across two or more county lines, the maximum prison sentence is nine years. There are several aggravating factors that can increase the penalties on any conviction, including the type and amount of narcotic involved, whether the crime occurred within 1,000 of a detox center or homeless shelter and whether or not the defendant has prior convictions.
6. Criminal Defense for Sale or Transportation of a Controlled Substance
If you have been charged with sale or transportation of a controlled substance, it is very important that you meet with a Los Angeles Criminal Defense Attorney as soon as possible. As a former Deputy District Attorney with over 14 years of prosecutorial experience, Los Angeles Criminal Defense Attorney Michael Kraut knows how to aggressively fight offenses of this nature. Mr. Kraut is highly regarded throughout the court system as a knowledgeable advocate who works hard on behalf of his clients charged with drug crimes.
For more information about sale or transportation of a controlled substance, and to schedule your free consultation, contact Los Angeles Criminal Defense Lawyer Michael Kraut at the Kraut Law Group located at 6255 Sunset Boulevard, Suite 1520, Los Angeles, CA 90028. Mr. Kraut can be reached 24/7 at 888-334-6344 or 323-464-6453.