Beverly Hills Warrants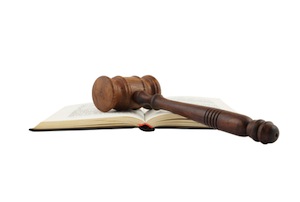 A judge out of the Airport Courthouse at 11701 South La Cienega Boulevard, Los Angeles, CA 90045 has the power and authority to issue warrants ordering the arrest of the person named in the warrant. Warrants can be of two different varieties; arrest warrants and bench warrants.
1. Beverly Hills Arrest Warrants
Arrest warrants are typically issued before a defendant has appeared in court for an arraignment. This means that a person can have an arrest warrant issued in his or her name without even knowing or realizing that he or she had been the target of a criminal investigation. In many cases, an officer will notify the Beverly Hills defendant of a pending arraignment date at the Airport Courthouse, either by providing a written "notice to appear" at the time of arrest or mailing the defendant a letter regarding the upcoming court appearance. In other cases, the law enforcement officer or prosecutor would file a criminal case via an arrest warrant request. If the warrant is approved, law enforcement officers could arrest the defendant at any time in order to bring him or her to court for arraignment. Officers may come to a defendant's home or place of employment to execute this warrant.
After a defendant is taken in on an arrest warrant, he or she can usually post bail in order to secure their release pending arraignment. This amount may be excessively high and it may be in the defendant's interest to wait in custody until their actual arraignment (which usually occurs within a day or two) so that a skilled Beverly Hills criminal defense lawyer can present persuasive bail arguments to the arraignment judge. The judge may consider lowering bail substantially or releasing the defendant on his own recognizance based on these arguments.
For some fraud and theft crimes in Beverly Hills, any funds posted may have to go through a rigorous screening process in order to determine whether or not the money posted came from an illegal source. While this determination is taking place, the defendant would have to remain in jail.
2. Beverly Hills Bench Warrants
While arrest warrants in Beverly Hills are issued before the arraignment and before a defendant has appeared in court, Beverly Hills bench warrants may be issued at any stage of the criminal court process from the arraignment on, including after the defendant has been convicted. Just like arrest warrants, a bench warrant would authorize police officers to arrest the defendant at any time due to his or her failure to appear for court or based on his or her violation of probation or condition of release. When the court issues a bench warrant, this information is communicated to the California Department of Motor Vehicles who automatically suspends the defendant's driving privileges as authorized by California Vehicle Code Section 40508 VC. This license suspension will be cleared only when the warrant has been recalled and quashed.
An outstanding bench warrant may be cleared without the defendant having to be arrested or even appear in court. A Beverly Hills criminal defense attorney can appear on his client's behalf in many cases and request that the court recall the warrant. This may be an absolute necessity when the defendant is not local and cannot fly into California, as they may be picked up on the warrant at the airport. The judge may agree to recall the warrant or hold the warrant until a future court date, by which the defendant would be expected to correct any deficiency that prompted the issuance of the warrant in the first place. In addition to the warrant, a Beverly Hills criminal defense lawyer can see to it that the DMV suspension is lifted as soon as the warrant has been cleared.
If you or someone you know have an active Beverly Hills warrant, or you think a warrant may be out there, it is critical that you contact a Beverly Hills Criminal Defense Lawyer right away. As a former Deputy District Attorney with over 14 years of prosecutorial experience, Beverly Hills Criminal Defense Attorney Michael Kraut knows how to effectively fight and clear warrants with the minimal possible exposure to his clients. In most cases, Mr. Kraut is able to have the warrant cleared without his client ever having to come to court.
For more information about Beverly Hills warrants, and to schedule your free consultation, contact Beverly Hills Criminal Defense Attorney Michael Kraut at the Kraut Law Group located at 8484 Wilshire Boulevard, Suite 660B, Beverly Hills, CA 90211-3220. Mr. Kraut can be reached 24/7 at 310-550-6935.