Pasadena Lewd Conduct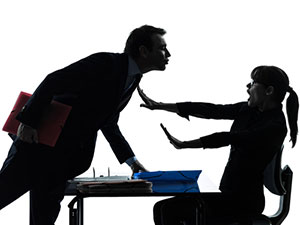 PASADENA LEWD CONDUCT P ENAL CODE 647(A) PC
Allegations of Pasadena Lewd Conduct pursuant to California Penal Code Section 647(a) PC can cause severe stress and embarrassment for those who find themselves accused of this offense. Like prostitution offenses or sex crimes, these offenses can carry extensive collateral consequences, from loss of employment to forced sex offender registration.
While Lewd Conduct charges in Pasadena do not consist of any specific act, it involves sexually-related activity that occurs in a public place. This may include giving or receiving oral sex in public, exposure of one's genitals, or public masturbation. Law enforcement often targets public restrooms, parks and beaches and sets up sting operations to catch people in the act.
Frequently, the officer is the only party present when the alleged lewd act is committed. As such, the evidence is almost entirely the officer's version of events, which may conflict with what actually happened. In some instances, officers have been accused of planting evidence of falsifying reports in the past, which may be used against them to counter charges of Pasadena Lewd Conduct.
Lewd Conduct in Pasadena is a misdemeanor level offense, and the maximum punishment is one year in jail. In addition to jail time, there may be mandatory classes and counseling sessions, substantial court fines and stay away orders. In some cases, the prosecutor may add additional charges to have the defendant register as a sex offender for life.
In order to prove Pasadena Lewd Conduct under California Penal Code Section 647(a), the prosecutor must establish the following:
That the defendant willfully engaged in the touching of his own or another person's genitals, butt area or breasts for females, and,


That the defendant did so with the intent to sexually gratify himself or annoy or offend the another person, and,


That the act occurred in a public place, and


That someone else who may have been offended was present, and


The defendant reasonably should have known that such a person may be present.
All of these elements must be present for the prosecutor to successfully convict a person of a lewd conduct charge. It is also important to know that both those who engage in Lewd Conduct in Pasadena and those who solicit others to engage in such conduct may be criminally liable under the statute.
Prosecutors charging Pasadena Lewd Conduct may often also charge a violation of California Penal Code Section 314, which is Indecent Exposure. This is also a misdemeanor punishable by up to a year in jail and involves the public exposure of ones genitals or breasts (for females). A conviction for Indecent Exposure requires Sex Offender registration in California. This registration is a public record and usually destroys a person's ability to find a job or keep the job they currently have.
There are many defenses that may be raised to counter charges of Lewd Conduct. If the arresting officer in a sting operation is shown to have lied or exaggerated in prior cases, this may be used against him in the current charge. Additionally, California entrapment laws prohibit law enforcement from inducing a normally law abiding person to commit crimes they were not predisposed to commit. If the officer in a sting operation crosses the line and gets too aggressive, there may be a valid entrapment defense.
Because of the devastating consequences that that a conviction for Pasadena Lewd Conduct can cause, it is critical that you have a knowledgeable and experienced Pasadena Lewd Conduct Defense attorney representing you as soon as possible. Pasadena Lewd Conduct Defense Attorney Michael Kraut understands the sensitive nature surrounding such charges and appears on his client's behalf to spare the embarrassment of public court appearances. In many instances, Mr. Kraut has successfully intervened before charges have been filed to avoid criminal prosecution altogether. As a former deputy district attorney with over 14 years of prosecutorial experience, Mr. Kraut is highly respected by prosecutors and law enforcement alike and has established critical relationships with these groups.
For more information about Pasadena Lewd Conduct, and to schedule your free consultation, contact Pasadena Lewd Conduct Attorney Michael Kraut at the Kraut Law Group located at 790 East Colorado Boulevard, 9th Floor, Pasadena, CA 91101. Mr. Kraut can be reached 24/7 at 888-334-6344 or 626-345-1899.