Pasadena Domestic Violence
PASADENA DOMESTIC VIOLENCE PENAL CODE 273.5 PC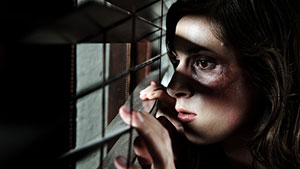 Pasadena Domestic Violence charges cover a wide range of criminal offenses that can arise from domestic disputes. The following penal code sections show a sample of potential charges that could be filed under the broad category of Pasadena Domestic Violence:
273.5(a) PC – Pasadena Corporal Injury to Spouse
273.6(a) PC – Pasadena Disobeying a Domestic Relations Court Order
PC 243(e)(1) PC – Pasadena Battery
PC 240, Penal Code Section 241(a) PC – Pasadena Simple Assault
422 PC – Pasadena Criminal Threats
653m(a) PC) – Making an Annoying Phone Calls in Pasadena
136.1(b)(1) PC – Dissuading a Witness from Reporting a Crime in the Pasadena area
591 PC – Damage to a Telephone or Cable Line in Pasadena
The statutory law regarding domestic violence has changed drastically over recent years, and law enforcement officers are quick to take action in any situation where violence is even remotely suspected. When police merely have a suspicion that domestic violence may have occurred in a relationship, they are now mandated by law to take the suspected abuser into custody. As a result, a minor argument or slight physical contact is enough to justify a police arrest and the filing of criminal charges.
Legislators and political figures have been pressured into believing that all incidents feature brutal beatings that eventually culminate in murder. In reality, such incidents are much more complex. In most cases, tempers are high and alcohol may be involved, and conflicts may have resolved themselves without police intervention. In many cases, parties will lie to the police to get their partner in trouble, and then regret their words later on. Sometimes, the police themselves will exaggerate facts in their reports regarding what was said and what they observed. If you were charged with domestic violence in error, or as a result of exaggerated claims, contact our Pasadena domestic violence lawyers today.
Many of the charges involve situations that just got either out of hand or one person calling the police just to scare the other person. When police are called and arrive, someone is going to be taken to jail and charged with a criminal offense. Often the alleged "victim" will calm down and regret saying certain things to the police. Every relationship has its share of turmoil and a bad fight may seem regrettable after future reflection. However, the problem is that once charges are filed, a victim does not have the ability to drop criminal charges and often a case will proceed even where the victim no longer wants prosecution. A skilled Pasadena domestic violence law firm will be able to help with such criminal charges if hired early on.
Many offenses are considered "wobblers," which means they may be filed as either a felony or a misdemeanor. Early intervention by a top rated Pasadena domestic violence attorney may make the difference between a case being filed or all charges being rejected.
If an incident is charged as a felony, the offense is punishable by significant jail or prison time, restitution, fines, and domestic abuse counseling and/or classes. In some cases, the Court may issue a restraining order that prohibits the defendant from having any contact with the victim. This would include indirect contact by friends or other third parties.
If you or a loved one have been have been accused of or are being investigated for domestic violence, it is critical that you contact a Pasadena Domestic Violence attorney at once. Pasadena Domestic Violence Attorney Michael Kraut is highly experienced at handling charges of this nature and working with his clients to reach the best outcome possible. The sooner Mr. Kraut has been retained, the sooner he can focus on fighting the charges head on.
In many cases, our skilled Pasadena domestic violence lawyer is able to intervene before charges have been filed in order to have criminal charges reduced or declined for charging completely. Mr. Kraut is a former deputy district attorney with over 14 years of prosecutorial experience who has established crucial relationships with law enforcement and prosecutors alike. Mr. Kraut's early participation can often make a critical difference in whether charges are ever filed.
For more information and to schedule your free consultation, contact Pasadena Domestic Violence Attorney Michael Kraut at the Kraut Law Group located at 790 East Colorado Boulevard, 9th Floor, Pasadena, CA 91101. Mr. Kraut can be reached 24/7 at 888-334-6344 or 626-345-1899.