Legal Defense Alibi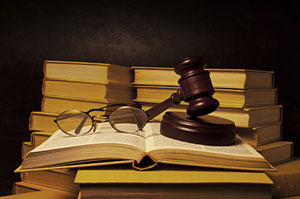 CALIFORNIA LEGAL DEFENSES: DEFENSE OF ALIBI
The Legal Defense of Alibi is the theory that that someone cannot be guilty of a crime when they were somewhere else when and where a crime occurred. If a defendant can successfully show that they were not present, and were aiding or abetting the crime, the prosecutor will be unable to proceed on criminal charges against them.
Many of the defenses listed in this section are affirmative defenses, meaning that the defense must be proven by the defendant and not the prosecutor. An alibi defense, however, is not an affirmative defense and must be disproven by a prosecutor if raised by the defense.
In order to successfully raise an alibi defense, it is important to present evidence showing that a defendant was somewhere else at the time a crime occurred. This might be established with video surveillance footage from a distant location, cell phone tower records that can show someone's location and alibi witnesses who can credibly testify to someone's whereabouts.
For someone charged with Burglary under California Penal Code 459 PC, an effective alibi would establish that the person was in a wholly separate location when the burglary occurred and therefore could not have committed the crime.
Effectively raising an alibi defense requires the assistance of an effective Los Angeles Criminal Defense Attorney who can clearly and concisely present the alibi defense to law enforcement, prosecutors and jurors. Many defendants trying to raise this defense on their own may find themselves doubted or unable to establish their alibi credibly.
Los Angeles Criminal Defense Attorney Michael Kraut is a former Deputy District Attorney with over 14 years of prosecutorial experience who is highly skilled at helping his clients present the most effective defense possible. Mr. Kraut is highly respected by prosecutors and law enforcement as a tough and knowledgeable litigator who vigorously defends his clients' rights. If you or a loved have been charged with a criminal offense in the Los Angeles area, it is critical that you contact Mr. Kraut immediately.
For more information about the Defense of Alibi, and to schedule your free consultation, contact Los Angeles Defense Attorney Michael Kraut at the Kraut Law Group. Mr. Kraut can be reached 24/7 at 888-334-6344 or 323-464-6453.