California Penal Code Section 270 PC: Failure To Provide Care/Child Neglect
1. Definition and Elements of the Crime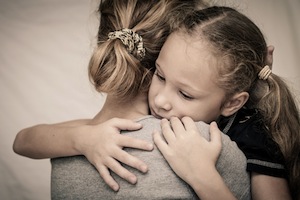 A parent in California is given wide latitude in how he or she is allowed to raise a child. However, if a parent fails to provide a child with the basic necessities of care, that parent may be guilty of child neglect under California Penal Code Section 270 PC.
To prove that a parent is criminally liable for failing to provide for his or her child, a prosecutor must be able to establish the following elements:
The defendant was the parent of a minor child.
The defendant failed to provide a necessity for that child.
The defendant's failure to provide that necessity was willful and without lawful excuse.
Necessities are things such as clothing, food, shelter and medical care (or other remedial care) for a minor child. Other remedial care can include spiritual treatment through prayer in accordance with the practices of a recognized church.
A parent must do all that is reasonable in order to provide necessities for minor children. A parent has a legal excuse for failure to provide if, through no fault of his or her own, he or she is unable to earn enough money and does not have sufficient assets or income to pay for necessities. It would not be a legal excuse if the parent has spent money on other unreasonable things or has failed to look for work.
2. Examples
A single mother loses her job due to a disability and has very little money. She has looked for other employment and has applied for aid from the state, but does not have the means to provide her children with appropriate care. While the state may intervene in this matter to make sure the children receive the proper necessities, the woman probably would not be prosecuted for child neglect because her failure was not willful and was legally excusable.
In another example, a man is divorced and does not have legal custody of his children. If these children do not receive necessary care, this man could still be criminally liable under California Penal Code Section 270 PC, because not having legal custody or being divorced do not constitute lawful excuses.
3. Related Offenses
Other similar or related offenses include:
4. Defenses to Child Neglect
Under the statute there are many defenses that can be asserted. If someone legitimately does not have suitable means to care for his or her child, they would not be criminally liable for failing to provide for their child.
Additionally, someone can choose not to take their children to a traditional medical doctor if that would violate their religious beliefs under the statute. In these cases, prosecution would be highly unlikely.
5. Penalties
Child neglect is a "wobbler" offense that can be charged as either a felony or a misdemeanor, depending on the factual circumstances and the defendant's criminal history. If charged as a misdemeanor, the defendant can be sentenced to up to a year in jail, expensive court fines and other terms of probation that can include parenting classes and counseling. If the defendant is convicted of a felony, he or she can be sentenced to a year and a day in prison and extensive probation terms.
6. Criminal Defense for Failure to Provide / Child Neglect Cases
If you or someone you know are being investigated for child neglect, it is critical that you speak with a Los Angeles Criminal Defense Attorney as soon as possible. As a former Deputy District Attorney with over 14 years of prosecutorial experience, Los Angeles Criminal Defense Attorney Michael Kraut has handled cases like this and understands the sensitive nature associated with this type of charge. Mr. Kraut is highly regarded throughout the court system as a dedicated and passionate advocate who works tirelessly on his clients' behalf.
For more information about child neglect / failure to provide care, and to schedule your free consultation, contact Los Angeles Criminal Defense Attorney Michael Kraut at the Kraut Law Group located at 6255 Sunset Boulevard, Suite 1520, Los Angeles, CA 90028. Mr. Kraut can be reached 24/7 at 888-334-6344 or 323-464-6453.