Los Angeles Role of the Prosecutor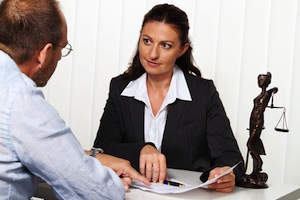 After a defendant has been arrested for a felony or misdemeanor offense, or after a detective has completed his or her investigation, the case will be submitted to the relevant prosecutorial agency. Our legal system is adversarial; meaning that there is a prosecutor who is responsible for charging crimes and ultimately holding defendants responsible for their offenses and a defense attorney who is responsible for ensuring that the defendant's rights and interests are protected. It is important to understand the roles and responsibilities of the parties involved.
In Los Angeles, what prosecutorial agency handles a case depends on where the offense occurred and whether the offense is a felony or a misdemeanor. The Los Angeles County District Attorney's Office handles the prosecution of all felony offenses. Some of the cities in Los Angeles County have independent City Attorney offices that handle the prosecution of misdemeanors that occur within city limits. This includes cities such as Los Angeles, Pasadena, Burbank, Long Beach and Torrance. If the city does not have a City Attorney or City Prosecutor, the misdemeanor prosecution will be handled by the Los Angeles County District Attorney's Office. The DA's Office also handles offenses that occur in unincorporated areas of Los Angeles County.
Many people think that it is a prosecutor's duty and responsibility to secure convictions above all else, however this is not correct. A prosecutor ultimately has a duty to do justice. If he or she comes to believe that the defendant is not guilty of the charged offense, the prosecutor has an independent duty to not prosecute that individual regardless of whether or not the prosecutor believes that he or she can get a conviction.
The prosecutor has a number of responsibilities when handling a case. The prosecution must comply with the rules of discovery. Generally, at a defendant's arraignment the prosecution will turn over the initial discovery packet that contains a copy of the complaint and the incident reports. There is often other evidence that is available to the prosecution or the law enforcement agency. The prosecution has a duty to turn all relevant discovery over to the defense. Typically, the defense will file an informal discovery request seeking several additional items of evidence. If the prosecution fails to turn everything over, the defense can file a formal discovery motion to address any deficiency. If the judge finds there are discovery violations, the judge can order that the evidence in question be turned over and can apply sanctions to the prosecution.
The prosecutor is considered to be the legal representative of the People of California in making sure the law is enforced. In addition, under Marsy's Law the prosecutor also has special obligations to the victim of any crime. Marsy's law requires that a victim is entitled to protection from the defendant, notification of all court proceedings and restitution. The passage of Marsy's Law in 2008 has created additional responsibilities for prosecutors.
Prosecutors will often make important decisions regarding whether or not a case should be filed and what level of charges should be filed when the offense is a "wobbler." In many cases, the defense may be able to intervene before charges have been filed in order to present evidence that may lead the prosecutor to decline or reduce charges.
When selecting an attorney, it is important to look for a lawyer who has prior prosecutorial experience. This type of experience can be critical, as an attorney who used to be a prosecutor has special insight into the criminal process and often has established important relationships throughout the court system.
If you have been charged with a crime, it is crucial that you speak with a Los Angeles Criminal Defense Lawyer immediately. As a former Deputy District Attorney with over 14 years of prosecutorial experience, Los Angeles Criminal Defense Lawyer Michael Kraut is a highly skilled litigator who is highly respected throughout the court system and understands how best to defend clients who have been charged criminally.
For more information about the role of the prosecutor in Los Angeles, and to schedule your free consultation, contact Los Angeles Criminal Defense Lawyer Michael Kraut at the Kraut Law Group located at 6255 Sunset Boulevard, Suite 1520, Los Angeles, CA 90028. Mr. Kraut can be reached 24/7 at 888-334-6344 or 323-464-6453.