California Vehicle Code Section 34506 VC: Commercial Vehicle Failure To Comply With CHP Rules
1. Definition and Elements of the Crime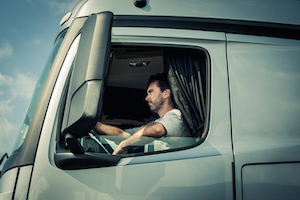 Commercial vehicles are expected to comply with their own set of specific rules and standards that are set forth in various places of the Vehicle Code. These vehicles and their operators are held to higher standards in order to ensure and maintain public safety. Failure to comply with a CHP rule or regulation can result in criminal charges under California Vehicle Code Section 34506 VC.
It is a misdemeanor to fail to comply with any rule or regulation adopted by the Department of the California Highway Patrol regarding any of the following:
Hours of service of drivers.


Hazardous material transportation.


School bus construction, design, color, equipment, maintenance or operation.


Youth bus equipment, maintenance or operation.


Tour bus equipment, maintenance or operation.


Equipment, maintenance, or operation of any school pupil activity bus.
2. Related Offenses
Other similar or related offenses include:
Driving a commercial vehicle with a BAC of 0.04 percent or higher – California Vehicle Code Section 23152(d) VC
3. Examples
A man drives a commercial vehicle and is required to only drive a certain number of hours during a given day. The CHP has set rules regarding hours of service for drivers. A truck driver is pulled over by a CHP officer after he notices the truck swerving between lanes. The driver admits to the officer that he has been up for hours driving and is in violation of the hours of service for drivers as set forth in the CHP regulations. The driver could be charged criminally under California Vehicle Code Section 34506 VC.
In another example, a man operates a tour bus that he has converted from a van. The CHP has set forth regulations as to the number of emergency exits and seatbelts that a valid tour bus must maintain at all times. The man is pulled over during a routine traffic stop and the officer making the stop discovers that the man's vehicle is not in compliance with the rules governing tour bus maintenance, equipment and operation. This man could be charged with a violation of California Vehicle Code Section 34506 VC for his failure to properly maintain his tour bus.
4. Defenses to Commercial Vehicle Failure to Comply with CHP Rules
Failure to know about a certain rule or regulation is NOT a defense under the law, as anyone operating a commercial vehicle that would fall under this statute is expected to know and comply with all applicable regulations. There may be cases where the defendant did not actually violate the rule or where the particular rule did not apply to his class of vehicles. In these situations, the defendant would have a strong defense if charged criminally with this offense.
5. Penalties
Violations of California Vehicle Code Section 34506 VC are misdemeanor level offenses under the law. Those convicted can be sentenced to serve up to six month in jail in addition to substantial court fines. Both individuals and corporations can be charged and convicted under this statute. A criminal conviction can carry significant consequences for both individuals and businesses, as state licenses may be affected and a company may lose its ability to legally conduct business in California if convicted.
6. Criminal Defense for Commercial Vehicle Failure to Comply with CHP Rules Cases
Failing to comply with CHP rules and regulations is a criminal offense that can cause serious issues for any individual or company charged with this offense. If you or your business have been cited with this offense, it is critical that you meet with a Los Angeles Criminal Defense Attorney as soon as possible. As a former Deputy District Attorney with over 14 years of prosecutorial experience, Los Angeles Criminal Defense Attorney Michael Kraut is highly skilled at defending those charged with crimes like this. Mr. Kraut works tirelessly to ensure his clients' interests are protected and helps those charged criminally navigate through the complex criminal justice system.
For more information about commercial vehicle failure to comply with CHP rules, and to schedule your free consultation, contact Los Angeles Criminal Defense Lawyer Michael Kraut at the Kraut Criminal & DUI Lawyers located at 6255 Sunset Boulevard, Suite 1520, Los Angeles, CA 90028. Mr. Kraut can be reached 24/7 at 888-334-6344 or 323-464-6453.