California Penal Code Section 529 PC: False Impersonation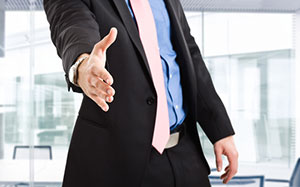 1. Definition and Elements of the Crime
Under California Penal Code Section 529 PC, false impersonation (also called "false personation") is a criminal offense involving the use of someone else's name in order to cause harm to that other person or to improperly gain a benefit.
To prove false impersonation under California Penal Code Section 529 PC, the prosecutor must be able establish that the defendant falsely impersonated someone else through one of the following actions:
By posting bail or bond for a party by using someone else's name
By verifying, publishing, acknowledging or proving a document in the name of another person to pass it off as true (i.e. pretending to be someone else in order to cash a check made out to that person)
OR by committing an act that would cause another person to be civilly or criminally liable for the defendant's action, or to incur any other penalty or charge (i.e. providing another person's name and identification when cited for speeding by police)
California Penal Code Section 529 PC requires that the defendant commit an additional act beyond merely falsely impersonating another person. This act could be signing their name or having booking photos or prints taken at the police department.
2. Related Offenses
Other similar or related offenses include:
3. Examples
A man is pulled over for speeding. When the officer asks his name, he replies "Mickey Mouse" in hopes of avoiding a speeding ticket. The officer is not amused and asks for identification. The man shows the officer his accurate driver's license. This man could not be charged with false impersonation because he did not provide the name of a real person. In addition, he did not commit any additional act as is required by the statute.
In another example, a woman is driving her mother's car when she is involved in an auto collision. She panics because she does not have a valid driver's license. When the other driver asks what her name is, she gives her mother's name, who is the owner of the vehicle. The woman could be charged with false impersonation because she represented herself as another person in a situation that could expose her mother to civil liability. Under the statute, exposing another person to potential civil or criminal liability is enough to violate the law.
4. Defenses to False Impersonation
As discussed above, if there was no additional act in furtherance of the initial false representation there would be no criminal liability under the false impersonation statute. In addition, if the false impersonation did not involve one of the three scenarios listed in the statute, the defendant could not be charged with this offense. Thus, if the defendant was merely pretending to be someone as a joke or as part of an act, that person would not be criminally liable.
5. Penalties
False Impersonation under California Penal Code Section 529 PC is a "wobbler" offense that can be charged as either a felony or a misdemeanor. When deciding how a case should be filed, prosecutors will review factors such as the context in which the false impersonation was used, the damages, if any, suffered by the victim as a result of the false impersonation and the criminal history of the defendant. If convicted of false impersonation as a misdemeanor, a defendant can be sentenced to up to a year in jail and substantial court fines. If convicted of felony charges, the maximum sentence is three years in prison and a $10,000 fine.
6. Criminal Defense for False Impersonation Cases
False impersonation is a serious criminal offense that can carry severe consequences. If you have been charged with this offense, it is very important that you speak with an experienced Los Angeles Criminal Defense Attorney right away. Los Angeles Criminal Defense Attorney Michael Kraut is a former Deputy District Attorney with over 14 years of prosecutorial experience who knows how to best fight charges of this nature. Mr. Kraut appreciates that false impersonation charges may be the result of a temporary lapse of judgment and works hard to ensure that his clients receive the best representation possible.
For more information about false impersonation, and to schedule your free consultation, contact Los Angeles Criminal Defense Attorney Michael Kraut at the Kraut Criminal & DUI Lawyers located at 6255 Sunset Boulevard, Suite 1520, Los Angeles, CA 90028. Mr. Kraut can be reached 24/7 at 888-334-6344 or 323-464-6453.