Los Angeles DUI And Attorney Licenses
Los Angeles DUI Attorney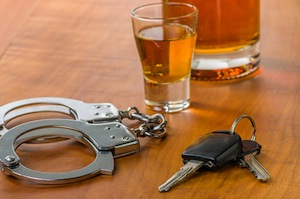 DUI charges often carry collateral consequences that extend beyond any penalty that is assessed by either the courts or the Department of Motor Vehicles. Professionals who are required to be licensed by the state of California can face disciplinary action as the result of a DUI incident. The California State Bar will often take decisive action against lawyers and attorneys who are convicted of DUI offenses and a DUI conviction can lead to the suspension or revocation of one's ability to practice law.
Under the California Business and Professions Code, an attorney has a duty to report to the State Bar upon being charged with or indicted for a felony or upon being convicted of a misdemeanor in which a client was a victim, a crime of moral turpitude, or a crime committed through the practice of law.
An arrest or conviction for a misdemeanor DUI offense does not automatically trigger a self-reporting requirement under California Business and Professions Code Section 6068(o) BPC. However, if the attorney is charged with driving on a suspended or revoked license or for a hit and run offense as part of the DUI, there would be a duty to self-report based on the fact that these offenses are potentially crimes of moral turpitude. The State Bar will automatically be notified of any conviction involving an attorney that occurs and prosecutors additionally have an independent duty to report any attorney conviction to the California State Bar.
Even if the offense did not involve "moral turpitude" the State Bar can still discipline attorneys for DUI and DUI-related offenses under the expansive "other misconduct warranting discipline" language that is included in the Business and Professions Code.
The State Bar will not usually take disciplinary action against an attorney on a first time misdemeanor DUI. This is not always the case and there may be instances where an attorney is subject to discipline on a first DUI conviction, such as where he or she had a very high blood alcohol content at the time of the offense, where there was a collision involved or where there were any other aggravating factors.
There have been many examples of the State Bar taking action against attorneys who are convicted of a second or subsequent DUI offense. There are a number of different penalties that can be imposed ranging from public reproval to suspension. Ultimately, an attorney who is unable to take control of his or her addiction issues can be disbarred. Any action that is taken against an attorney would be published on the State Bar's website and would be visible to the public.
A DUI conviction would have to be reported by any prospective lawyers who are taking the bar and may have to be explained in order to satisfy the character and fitness requirement of the State Bar.
In addition to State Bar consequences, an attorney would also have to deal with the criminal and administrative penalties associated with a DUI. Judges and prosecutors tend to have little sympathy for attorneys who violate the DUI laws; and feel that lawyers should be held to a higher standard than the general public. An attorney who is convicted of a first-time DUI offense could face jail time, a mandatory alcohol education program, community service or community labor, costly fines, restitution for any damages caused and any other conditions of probation that the Court finds appropriate.
In addition, the Department of Motor Vehicles will suspend the driving privileges of someone who has been arrested for driving under the influence of alcohol. The driver would have to request an administrative hearing to contest the suspension, which can last up to a year on a first time offense.
If you are an attorney or will be taking the bar and have been arrested for a DUI offense, it is very important that you speak with a Los Angeles DUI Lawyer right away. Lawyer Michael Kraut is a former Deputy District Attorney with over 14 years of prosecutorial experience who has previously represented lawyers and other professionals charged with DUI offenses. Mr. Kraut understands the far-reaching consequences that a conviction can trigger and works hard to protect the rights of his attorney clients.
For more information about Los Angeles DUI and Attorney Licenses, and to schedule your free consultation, contact Michael Kraut at the Kraut Law Group located at 6255 Sunset Boulevard, Suite 1480, Los Angeles, CA 90028. Mr. Kraut can be reached 24/7 at 888-334-6344 or 323-464-6453.
Client Reviews
He gave me the peace of mind that my DUI case was going to be resolved. He fought for what it was needed and helped me by answering all my questions. Mike is not an average attorney. He's a very experienced, honest and straightforward person that is there for you!
I hired Attorney Mike Kraut and I'm am so happy and grateful that I did! I was arrested for a DUI because my BAC level was over the .08 limit. I ended up getting a wet and reckless instead of a DUI. I still have to do some classes and I'm on probation, but I do not have a DUI on my record. If you have a DUI hire Attorney Kraut, he definitely knows his stuff!
There aren't enough positive words to write about Mike, but let me be clear that this is the only lawyer worth hiring in Los Angeles. Mike is professional, caring, and an absolute champion at winning in court.
Mike Kraut is not a typical lawyer. He is a straightforward person with a true heart and a sympathetic ear. He is also smart and connected and he cares about the people who seek out his help. He got my son out of a jam. He did it quickly and painlessly. I recommend Mike Kraut to anyone that needs his services.
Thank you Mike for helping my son.
Michael Kraut is a rock star lawyer. I was really happy and satisfied with the results I received from Michael and his team. A few months back I was being accused of a serious felony. Mike gave me sound legal advice and worked diligently to clear my name. Mike was great at always keeping me updated and returning calls. Great, great lawyer I cant say enough about this man!
How can I express how relieved and pleased I am with Michael's professional abilities to have my Felony brought down to a misdameanor to a possible dismissal with deferment. With his care my life has been turned around and cannot say how helpful he's been not only in my case but life. He, himself has changed how I view criminal lawyers. Thank you so much Michael!